Blog
Happy Thanksgiving, Dear Readers…
Last month, I had the incredible opportunity to lead a mini exercise session at the Women's Conference in Long Beach, CA. 3500 women followed my lead and it was incredible to see and experience! On top of that, I had a front row seat to see Tony Robbins present on the same stage. He talked a lot about the power of focus to shape our lives. We've all heard the saying about the glass being half empty or half full, or "Energy goes where attention flows". So, I ask you: What are you focusing on?
I think it's fair to say that 2010 was a difficult year for many people. The economy is depressed, people are depressed or stressed, the housing market is down, unemployment is up, and on and on so the media tells us…
Things are also pretty amazing! YOU have the ability to live healthy and fit, even if you're on a budget and have a busy schedule. You don't need a lot of time or fancy equipment – you can get in amazing shape in your living room, with a couple pair of dumbbells, add a pair of Valslides, and you're golden!
With the internet, it is easier than ever to stay connected or get support. I love my Twitter and Facebook friends!! – and of course, my Red Carpet Ready girls.
You can learn to cook healthy and delicious meals with the click of a mouse. A few of my favorite websites for food are: Gavan Murphy, LiveWell360, and KathEats –  Come on, try a new recipe. Don't be afraid of making a mistake, it's just one meal.
Whole Foods has made organic and healthy food shopping easier, but even if you don't live near one, many of my favorite products, such as Sun Warrior protein powder, can be shipped to you door.
One of the wonderful things about Thanksgiving is that it helps us remember to stop and be thankful for all the good in our lives, in the world and each other.
I am incredibly thankful for you, my dear reader I feel connected in a way I have not before.
I am grateful for the kind comments you leave and the love and support I feel when you "like" my Facebook posts.
I am thankful that my body is still keeping up with my active lifestyle. I really do enjoy working out (most of the time), going to yoga and surfing – when the water is warm and the waves are small.
I am thankful every single day that Cody and Lexi belong to me!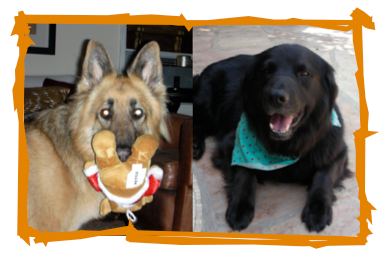 I am so thankful for the Red Carpet Ready Club and the incredible women that I've come to know. I am humbled by your commitment to the program, to yourselves and especially to each other. Your stories have often made me laugh or cry.
I am thankful for my amazing clients and this incredible career that I am so lucky to have. It is the best feeling helping someone get fit and see their life change because of it.
I'm thankful for my family, especially my nephew Joel, who is growing into a fine young man, and my younger nephew, Ollie, who seems poised to light the world on fire! And little Julia, who is on the verge of walking and who I will get to know even better this Christmas.
I am also grateful for my little work family, Nikki who literally runs the show over here, and Ryan, who is behind all my product launches and endeavors.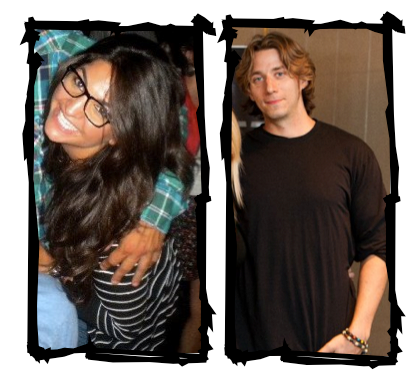 Tell me, what are you most grateful for? Have any of my programs or blogs made a difference in your life? Be sure to leave your comment in the comments section below – 5 random submissions will be selected to receive either a free Valslide or one of the NEW Valslide DVD's.
I wish you a very Happy Thanksgiving and a joyous (and healthy) holiday season!!
Love,
Val
P.S. Don't miss my black friday sale – already under way! CLICK HERE